Cetsco
The Cetsco platform helps you to deliver compliance training to ensure that employees are aware of company policies, codes of conduct, and legal requirements so as to prevent compliance issues. You can use the tools from recruitment, through induction, career planning, promotion and beyond.
Your recruits can be trained before they start work and a compliance culture, so things like harassment, slips, trips and security breaches are kept to an absolute minimum, and you can demonstrate that you are making this happen with automated reports.
Induction And Compliance Training
Deliver personalised training to mobile devices, in a way that is as easy to use as streaming services.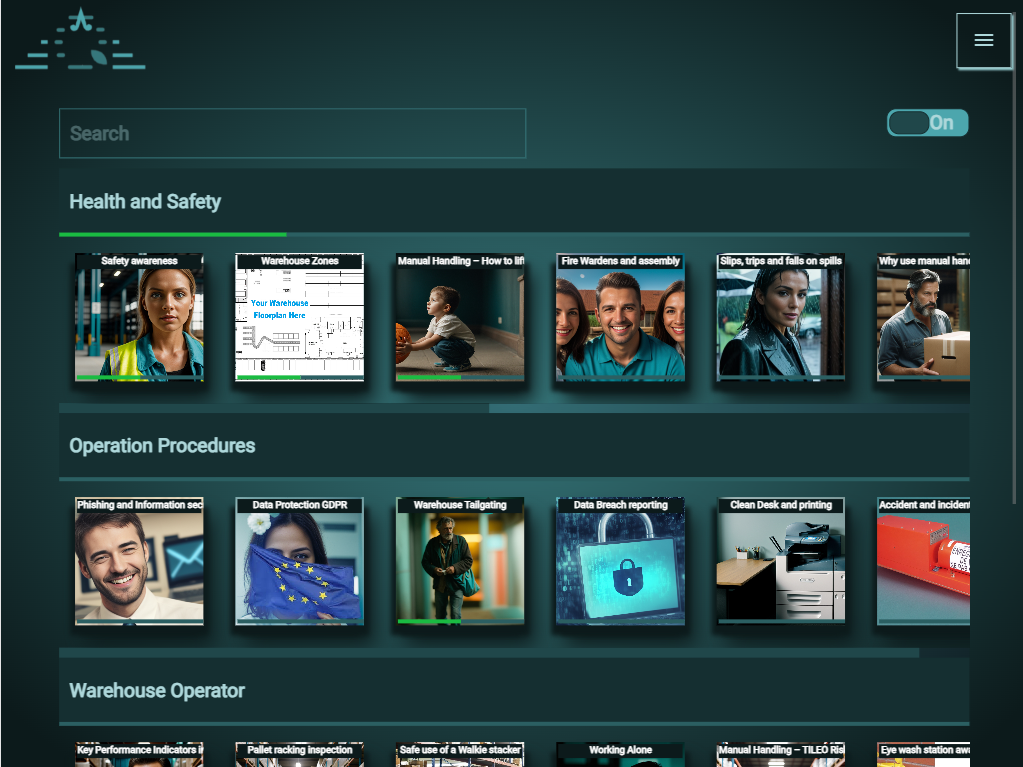 Each trainee recieves a company certifcate for each training achievement, that expires on the company's schedule. A printed certificate can be validated using a QR code.
Your brand everywhere
Your logo is displayed on each trainee's screen, as well as on every certificate and training presentation, so it is clear that you are the one providing the training.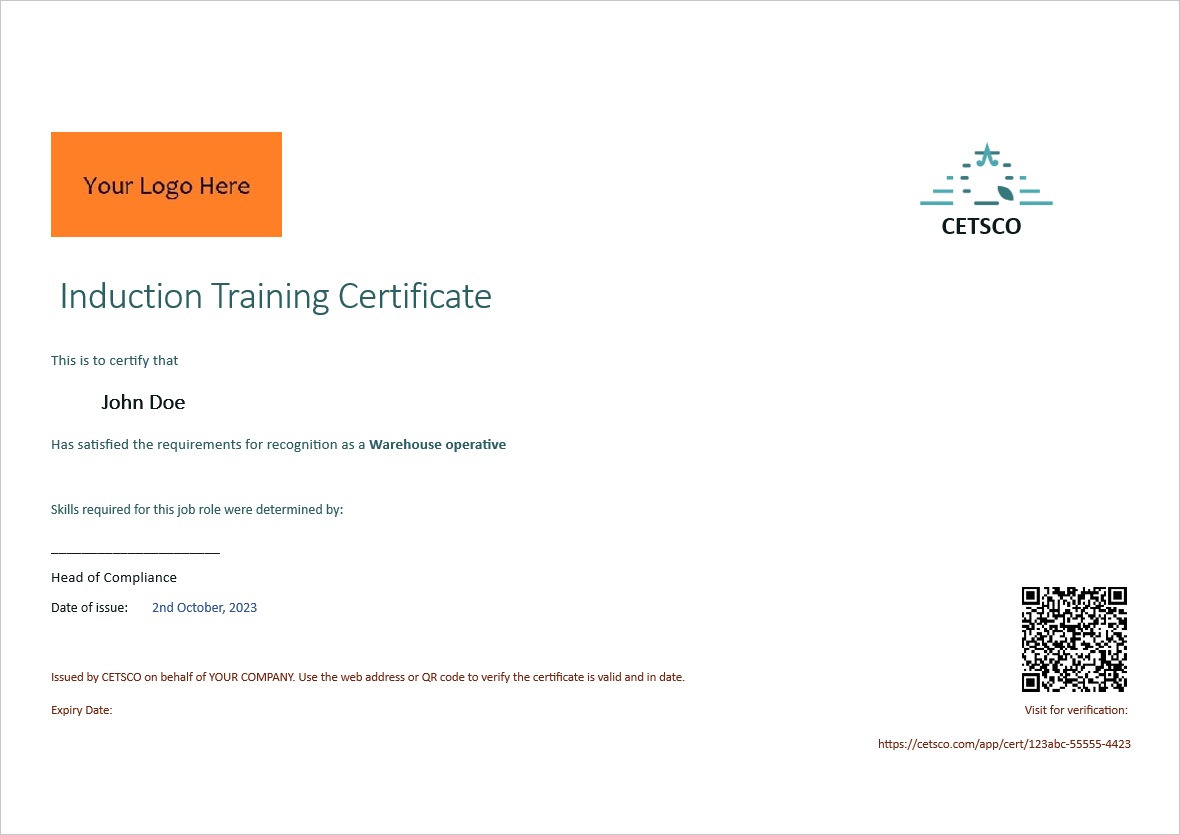 Don't repeat yourself
Get your in-house expertise into the heads of your colleagues online.
Capture your knowledge once using the tools and let CETSCO deliver them for you again and again.
And update what you deliver only when your work SOPs and equipment change.
In-house expertise supported by a library of presentations
Choose the knowledge for each job from library of presentations.
Mix and match the Library presentations with your in-house training to create a training channel for your organisation.
Automate from recruitment
Use automation to turn recruits into independent competent staff.
1. Post a job to your web site.
2. Allow candidates to submit their CV and details to you.
3. Select new recruits from the candidates who apply to a job role.
4. Automatically enrol recruits in induction training to meet the needs of their new role.
This way recruits create their own profile and once approved can begin training before they arrive to work.

Job specific training about your facility
Leverage your in-house expertise and training materials, as well as some off-the-shelf training presentations in your library, and tell them exactly what they need to know to do the job and meet the company's compliance requirements.
Assign training, avoid duplication, and stay on top of things so you can demonstrate compliance.
Reduce the time spent on repetitive training and invest it in improvement.
Automated reporting
Analyse training activity as part of your PDCA approach, assess learning and provide reports for management and audits.