Warehouse training
We offer a training library on standard topics for warehouse workers and we are only too happy to add additional titles for general or industry-specific topics upon request.
Using the library, you can reduce the number of interventions that require your direct involvement. You have more time to focus on training that is job-specific to your company's facilities.
Read more about off-the-shelf training topics
Warehouse Tool Talks And Online Training
Tool talks are an excellent platform to build a safety culture in your company. They are a great way to get the ideas in your culture ingrained in behaviour.
Building and maintaining a compliance culture is made easier with online learning programs that provide practical training specific to your industry, company and facility.
Automation allows you to deliver the training you create to multiple facilities simultaneously. You can also repeat this training for small or large groups without any additional effort.
This automation frees up some of your time to focus on training improvements and more in-depth training.
Warehouse training becomes less about repeated delivery and more about iterative improvement. Part of your PDCA approach to compliance and quality.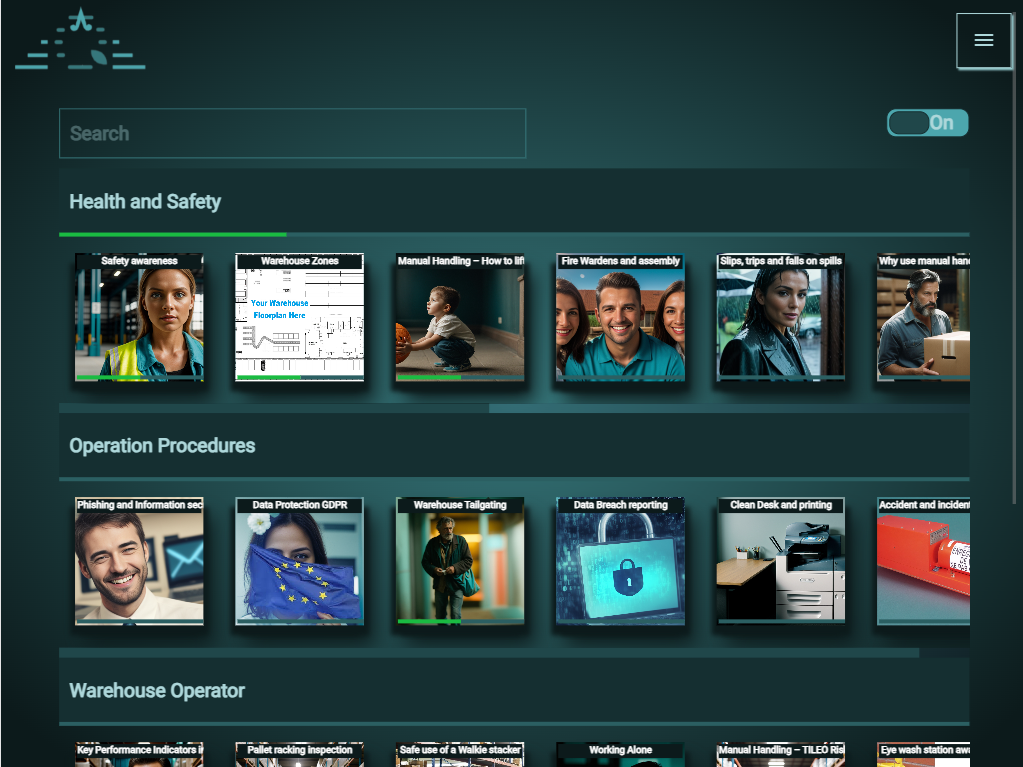 Read about the trainee experience
Building Online Training Programmes
You need to apply your in-house expertise to produce specific and practical training, identify gaps, monitor and improve your programme.
Also, there is a need to identify who in the company should receive what training, the creation of induction training paths for the different jobs roles in your company and manage how that is communicated to recruits and employees.
Read more about how customer success helps
Good tools help
With great tools, you can efficiently create and deliver training and move your company to a compliance culture driven by online training.
With the right tools, you can stay on top of things and focus on improvement instead of working hard to train everyone.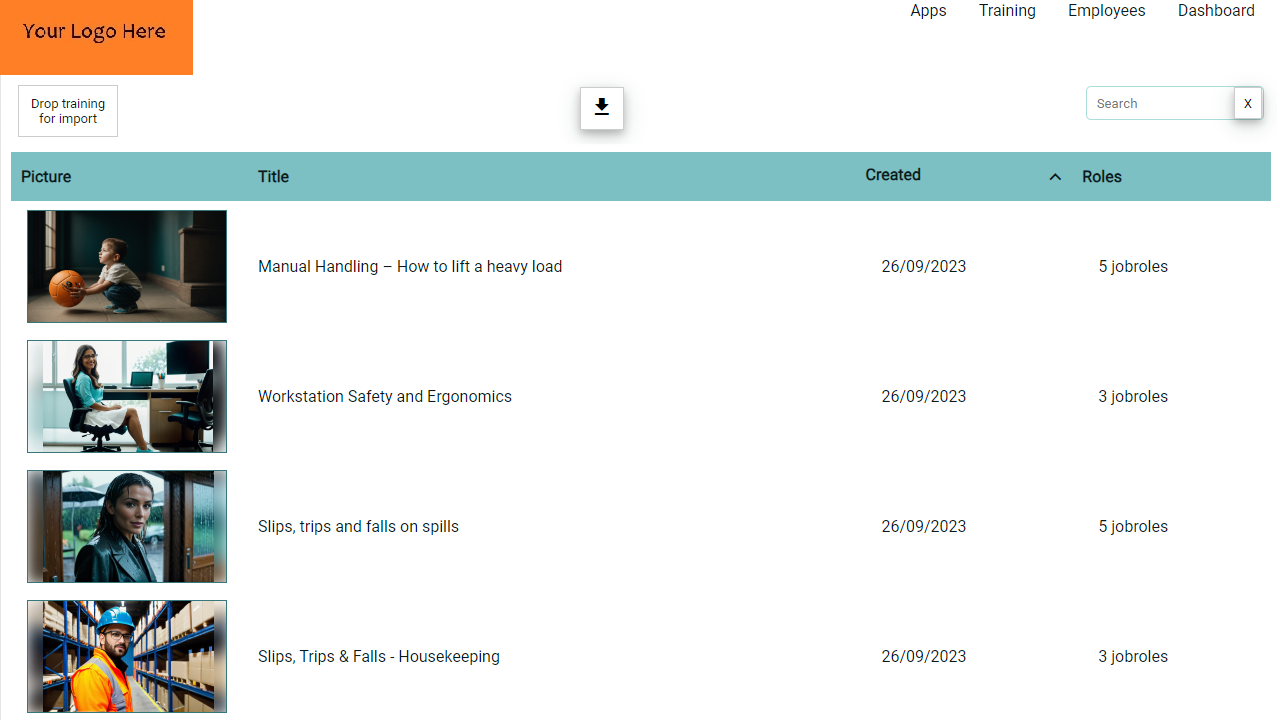 Read more about creating online training
Moving training online is not the goal
Where online learning and automation really excels is that personalised facility and job-specific training can be delivered to each individual across the whole organisation. And this can be done continuously and efficiently without duplication.
The goal is automation so your can focus on improvement
So once you have the bulk of your training being delivered online, you are free to focus on improvements and delivering the in-depth training that was always out of reach.
Best of all, automation keeps track of everything and creates robust reports that can be used for management, as well as instant data to demonstrate compliance to auditors.